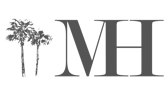 Hi friend, nice to meet you!
I'm Matt Hambrick, Lead Pastor at First United in Costa Mesa. I may have served you communion or you could have seen me skateboarding around Orange County. Maybe you caught me on YouTube trying to teach other pastors how to present online worship a little bit better. Or maybe you just Googled "affirming pastor in Orange County." Either way, I'm glad you're here.
I started pastoring after studying philosophy and religion for over ten years. I always knew I wanted to teach the Bible as it intersects the world of philosophy. To that end, I studied at Point Loma Nazarene University and Claremont School of Theology. I initially thought I would end up in the university setting, but God had other plans!
It was while I was in seminary that I found my passion for gathering communities made up of people the traditional church had either abandoned or criticized out of their pews. I have loved seeing the creativity and community these folks have brought to a wild and wonderful faith.
That's my favorite part of being a pastor. It's amazing to hear the story of redemptive love that is told uniquely by every person in every space. I believe that you are already loved by God and I love to hear that story of grace, whether on Sunday morning or over a beer at Goat Hill Tavern. Whether you are an OC local or just passing through, I hope to see you around soon.